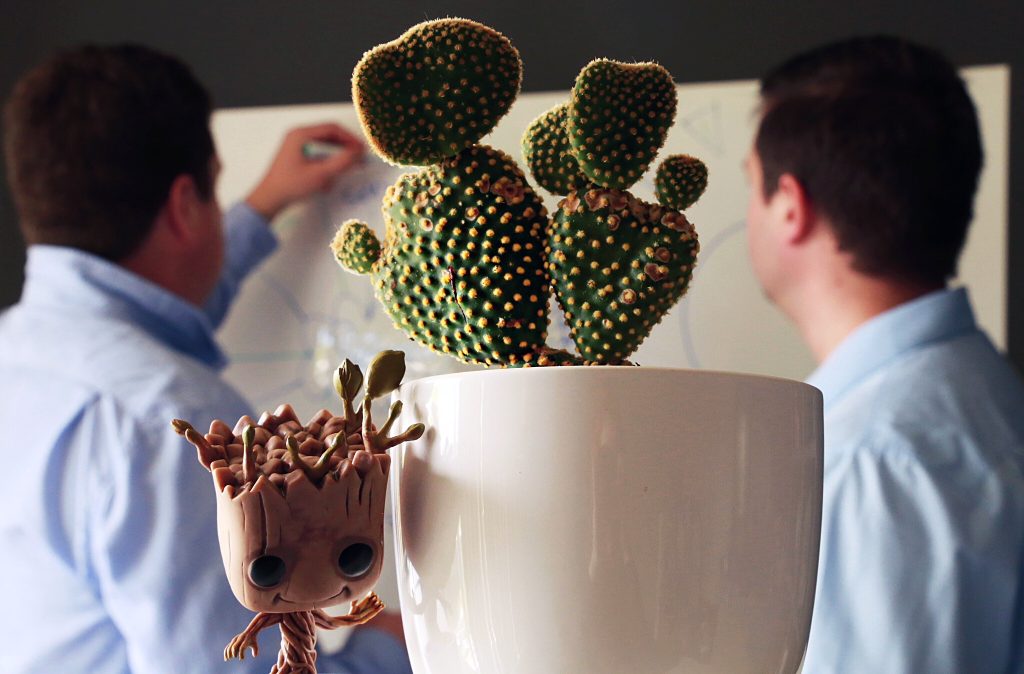 Weka Online is currently going through some major changes to the way we do business. We are moving from being a digital marketing agency to a digital success agency. The difference between the two is all to do with where their main focus lies whilst interacting and dealing with clients.
A standard digital marketing agency purely focuses on digital marketing, whereas a digital success agency focuses on how digital channels and systems can help with both the sales and marketing of a company.
During this period of change, I have been thinking more and more about innovation and growth, and why I believe it is the key to success for long-term survival of any company. As the account manager, I have been lucky to visit 1000 plus businesses over the course of 12 years and this experience has given me a valuable insight into myself. I now have a strong sense of where we stand as a company as well as our beliefs. I also trust we know exactly the type of business owners that we love to deal with. These business owners do usually tend to be the ones who have an appetite for innovation and growth.
Recently we have seen global companies file for bankruptcy due to lack of innovation, including Blockbuster, Kodak, and most recently, Toys"R"Us. The common theme that remains present between all three companies is their lack of growth in the digital world with new and exciting innovations.
In 2012, Kodak filed for Chapter 11 bankruptcy protection in the United States District Court for the Southern District of New York and was up until then, known as the most dominant company in the film-based camera industry. Kodak's business model was completely destroyed by digital photography technology. In my opinion, Kodak's failure was simply due to their lack of desire to grow with the times.
Thanks to Netflix and the internet, the traditional video store model has become redundant. Remember United Video, Video Ezy? With access to iTunes, NEON, YouTube and Netflix, there is almost no point in driving to a video store and taking the risk of getting a late fine. All companies have the opportunity to innovate and create an online service, like NEON.
We know markets go up and down, and in the bad times, it is normally the small companies which go. To counterbalance the bad times, it is important to always be in the mindset of 'growth and repair'. If we are constantly growing, we learn how to reduce the impact of a lowering economy and learn how to take advantage of a good economy.
As a business owner, it is important to set aside time to think about creating innovation and growth strategies. At Weka Online, we have made it a habit to set aside Friday's to look at how we are going to grow and innovate. To give you an idea, we are looking at buying out a competitor to grow, we have hired an internal marketing person to look after our own marketing, and we are looking at innovating a new business model called digital success agency.
A Word from Weka
Weka is a New Zealand digital marketing agency with a focus on helping our customers grow their business.